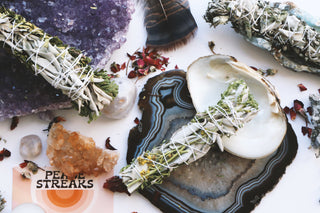 Life's stresses can zap your energy and fill your space with bad jujus. Take your zest back; stay spirited no matter what comes your way.
When situations mess you up, hit the brakes and clean it up. Smoke cleansing lets you pause, breathe, and collect yourself.
The practice of burning traditional plants and medicines helps rid the mind, heart, body, soul, and space of negative energies. This leaves you feeling calmer, more focused, and more grounded, ready to grab life again by the horns.
Peace Streaks has all the materials you need for every smoke cleansing ritual.
Don't Panic, Everything's Organic
The same standard for buying whole food applies in choosing herbs for smoke cleansing: your herb has to be organic and ethically cultivated. That's our specialty.
Peace Streaks' premium herb selection is grown and processed here in Ontario. In fact, our sage, sweetgrass, cedar, lavender, mugwort, and pine bundles are pesticide/herbicide-free. They're tied securely but not too tight; just enough to allow for quicker burning. You'll get a lot more scent and smoke out of our herbs compared to others.
Locally Made for Your Convenience
Need sage and need it now? We can get it to you right away — the perk of having a local supplier with a steady supply of high-quality herbs. Peace Streaks exists because of our local artisans who respect Aboriginal tradition and culture.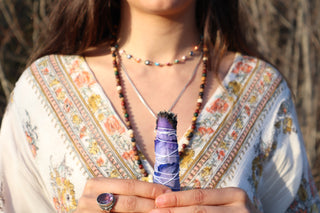 How-To Guides & Resources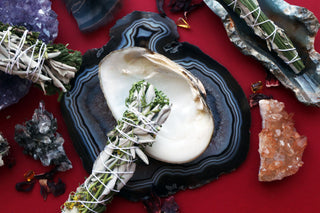 What, When, and How To Smoke Cleanse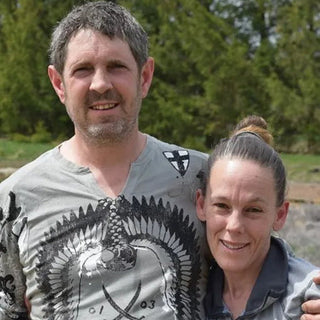 Meet The Farmers
Shawn and Heather work hard to supply Stonebridge Imports with herbs, feathers, and shells, so we can share the wonders of smoke cleansing with everyone!
Just off the 401, in Woodstock, Ontario, Shawn's farm is lively with herbs growing in the fields. Shawn has been farming herbs for years, beginning with white sage before expanding his horizons to include dozens of various herbs growing year-round.
He gives them the best fertilizer, no pesticides or herbicides, ensuring an organic and healthy crop. He harvests them all by hand, and dries them for days to weeks to get rid of excess moisture. That's when he bundles all of them by hand.
Stonebridge's partnership with Shawn means that he can focus solely on his agriculture and work on his farm. Such as two greenhouses he put up recently! This allows Shawn to continue growing throughout the year, and even throughout the night.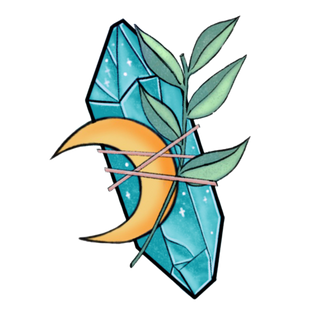 JOIN THE CRYSTAL CLUB
Get 20% Off Your Purchase
Get weekly updates on:
Upcoming events & promotions
New arrivals + back in stock
Exclusive online deals